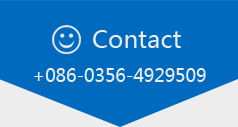 Yalimei filter material Co., LTD.
Person:Mr.wang
Phone:+86-356-13313569589
Fax:+86-356-2055722
Email:yalimei@chinaylmll.com
Address:Shi Shan,Bei Liu Town,Yang Cheng Country,ShanXi Province


 Introduction
Your position: Home > About Us >Introduction

Yalimei Filter Media Co., LTD lies in Yangcheng County of Shanxi province(the capital of the high-quality anthracite coal) which formerly known as the Shanxi New Friend Union Filter Media Co., LTD, was established in 1995.The main product is the anthracite filter material in water treatment.

The company covers an area of 20000 square meters. Main equipments include a large hammer crusher, rotary screening machine imported from Japan, dust removal equipment, fully automatic washing, dehydration lines, fine anthracite coal extraction device, and storage capacity of 20000 tons of filter plant. The yearly design producing capacity is 20000 tons, of which 80% was exported abroad.It is a famous export enterprise of water treatment materials.

Our company products conform to the Ministry of Construction CJ 43--2005 standard, Japan JWWA-A-103 standard and American AWWA/B100 standard.It has advantages of even granularity,loss of small, high adsorption.It is the ideal filter media in water treatment.

The company adopts advanced equipment, exquisite craft and high quality mineral resources, it continuous to innovate to produce high quality products.So since the company established,Our company will, as always, around"Quality,the fundamental of starting career;Benifit,the road of strong industry;Credit, the source of Societe Generale"the spirit of enterprise.With excellent products, reliable reputation, quality aftersales service, we have won the recognition of the majority of users,we strive to build up the No.1 brand in filter material industry. Our company products are mainly exported to the United States, Austrlia ,Japan, Israel and other countries.We have achieved good results in the domestic and foreign .Many large water treatment companies, sewage treatment plants who have used the products of our company all reflect well. Warmly welcome Domestic and Foreign friends ,water treatment experts and friends from all walks of life to our company visit , guide technology, provide information and to build mutual trust,mutually beneficial,stable relations of cooperation.Sincerely hope the customers will establish long-term business relation with our company.